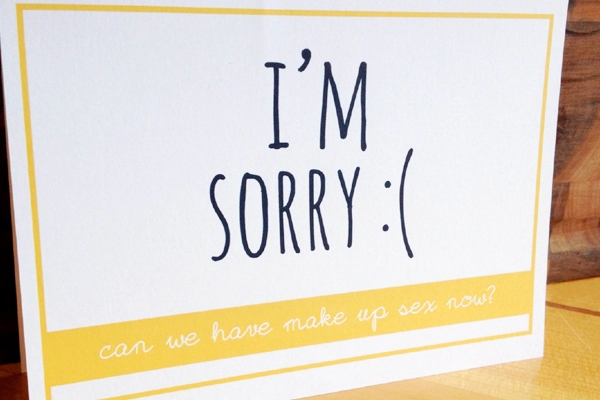 According to a study, it has been found that men consider sex as the best form of apology. So if you want to patch up with your man, he would be expecting sexual favours from your side as an apology.
On the other hand, if a man wants to patch up with his girlfriend, according to the study published in the journal by Evolutionary Psychological Science, he should cry while pleading for forgiveness.
Speaking about the findings of the study, lead researcher, T. Joel Wade of the US-based Bucknell University said that women should opt for sexual favors to patch up with their male partners.
This will help in telling that they are still sexually accessible and does not want to end their relationship. The researchers found that emotional commitment is required for every relationship to flourish.
The study was done in two different parts where in the first the couples were asked about the ways they use to reconcile after an argument through a questionnaire. In the next stage, the answers were studied by the researchers in 21 categories known as possible reconciliation behaviours.
According to the findings, it was found that men, compared to women, find sex or the sexual favours more better way to reconcile after an argument.