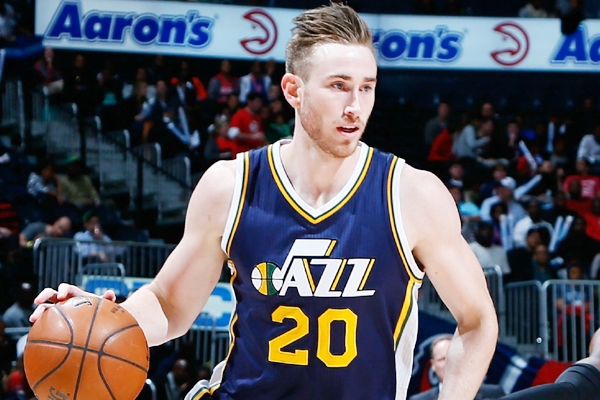 Gordon Hayward, the prize of this summer's free-agent class, has announced that he's going to play for the Celtics, choosing their maximum-contract offer over those from the Utah Jazz, his team since 2010 and the Miami Heat.
The 6-foot-8 small forward has agreed to a four-year, $128 million deal. The deal includes a player option for the final year, that would allow Hayward to return to free agency with 10 years of NBA service when he could pursue another big-money contract and command a starting salary at 35 percent of the salary cap.
The 27-year-old Hayward stressed his comfort and familiarity with his former college coach, Brad Stevens, was a deciding factor in his joining the Celtics. Stevens took over the Celtics before the 2013-14 season and last season led Boston to 53 wins, the top seed in the Eastern Conference and a conference finals matchup with the Cleveland Cavaliers.
"And that unfinished business [Stevens and Hayward] had together, back in 2010, when I left Butler for the NBA," Hayward wrote, "... as far as I'm concerned, all of these years later, we still have it.
"And that's to win a championship."
"What's crazy is -- before I even had a chance to make my decision, before I had a chance to sit down and write this and before I even had a chance to talk about it with the people I love -- I was already reading reports about where I was going," Hayward said. "And I guess that's just the way things work, in 2017. But I'm sorry it had to work out like that."
"We have a good, young core, and we are going to compete," Jazz general manager Dennis Lindsey told ESPN's Wojnarowski .
"Certainly we will miss Gordon and his many contributions to our team, but I always tell our players that 'adversity is opportunity in disguise,'" Jazz coach Quin Snyder said in a statement. "This is one of those moments and we need to live those words."
By Premji